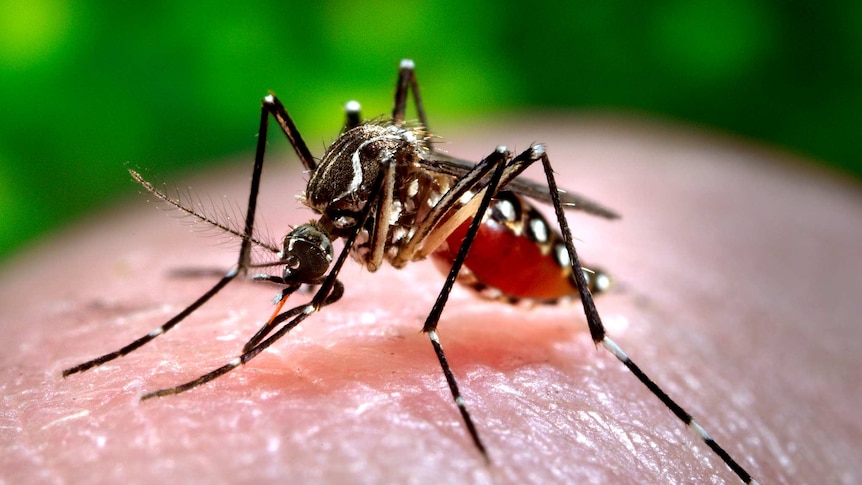 Total cases in 2022 have already exceeded 13,000, according to figures from Singapore's National Environment Agency (NEA).
That's compared to a total of 5,258 infections reported throughout last year.
"The weekly number of dengue cases is expected to rise and hit another historical peak, surpassing the highest weekly figure of 1,787 cases seen in 2020, and may even exceed 2,000 in the month of June," the NEA said last week.
It is advising people to "take urgent action to break disease transmission" by removing potential mosquito breeding habitats in their homes.
The current outbreak is the largest Singapore has seen since 2020, when it recorded around 35,300 cases and 28 deaths.
Dr Leong Hoe Nam — an infectious diseases expert at Singapore's Rophi Clinic — said that, depending on herd immunity, "there are usually a few good years, and then a few bad years".
"We are the victims of our earlier successes," Dr Nam told the ABC.
Immunity is already low for the common dengue type 1 and 2 strain, and the current outbreak appears to be the rarer dengue types 3 and 4, Dr Nam said.
"[The] new strain of dengue has taken a foothold," he said.
Source: Singapore is facing a dengue fever 'emergency' and peak season has only just begun – ABC News