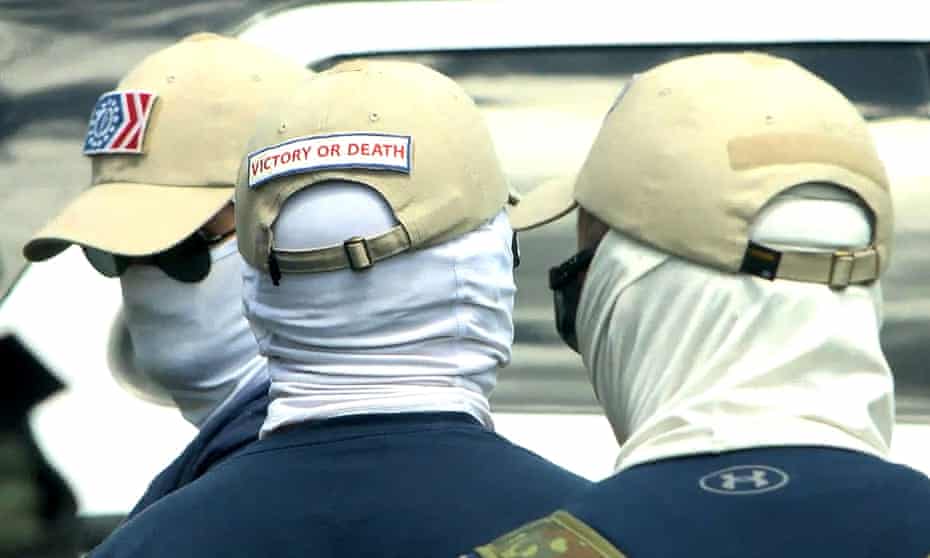 Those arrested came from at least 11 states, including Washington, Oregon, Texas, Utah, Colorado, South Dakota, Illinois, Wyoming, Virginia, and Arkansas, White said.
Only one was from Idaho, he said.
The truck was stopped near where the North Idaho Pride Alliance was holding the Coeur d'Alene Pride in the Park event. Police had stepped up their presence in the area during the event.
"It appears these people did not come here to engage in peaceful events," Kootenai county sheriff Bob Norris told a Coeur d'Alene Press reporter.
Source: Idaho police near Pride event arrest Patriot Front extremists on riot charges | The far right | The Guardian