Growing trees and plants have taken up about a quarter of all fossil fuel emissions since 1960, with the Amazon playing a major role as the largest tropical forest. Losing the Amazon's power to capture CO2 is a stark warning that slashing emissions from fossil fuels is more urgent than ever, scientists said.
The research used small planes to measure CO2 levels up to 4,500m above the forest over the last decade, showing how the whole Amazon is changing. Previous studies indicating the Amazon was becoming a source of CO2 were based on satellite data, which can be hampered by cloud cover, or ground measurements of trees, which can cover only a tiny part of the vast region.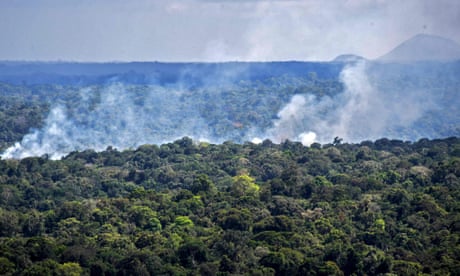 The scientists said the discovery that part of the Amazon was emitting carbon even without fires was particularly worrying. They said it was most likely the result of each year's deforestation and fires making adjacent forests more susceptible the next year. The trees produce much of the region's rain, so fewer trees means more severe droughts and heatwaves and more tree deaths and fires.
Source: Amazon rainforest now emitting more CO2 than it absorbs | Amazon rainforest | The Guardian