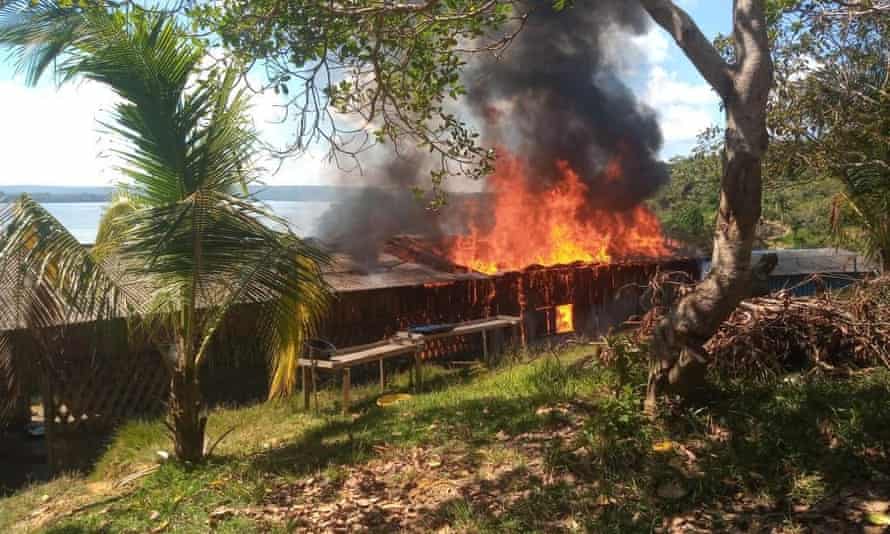 Hundreds of wildcat miners have attacked police who were trying to halt illegal mining in the Brazilian Amazon before raiding an indigenous village and setting houses on fire, according to federal prosecutors in the northern state of Pará.
The clashes came days after a supreme court justice ordered the government to protect indigenous populations threatened by the miners who appear to have been emboldened by President Jair Bolsonaro.
The state prosecutor's office said miners tried to block a federal police operation by closing off entries to the municipality of Jacareacanga on Wednesday and trying to raid a police base.
Hours later, miners raided a village of the Munduruku people and set several houses on fire, including one that belonged to a prominent mining critic and indigenous activist, Maria Leusa Munduruku.
Source: Brazilian wildcat miners attack police and burn indigenous homes in Amazon | Brazil | The Guardian