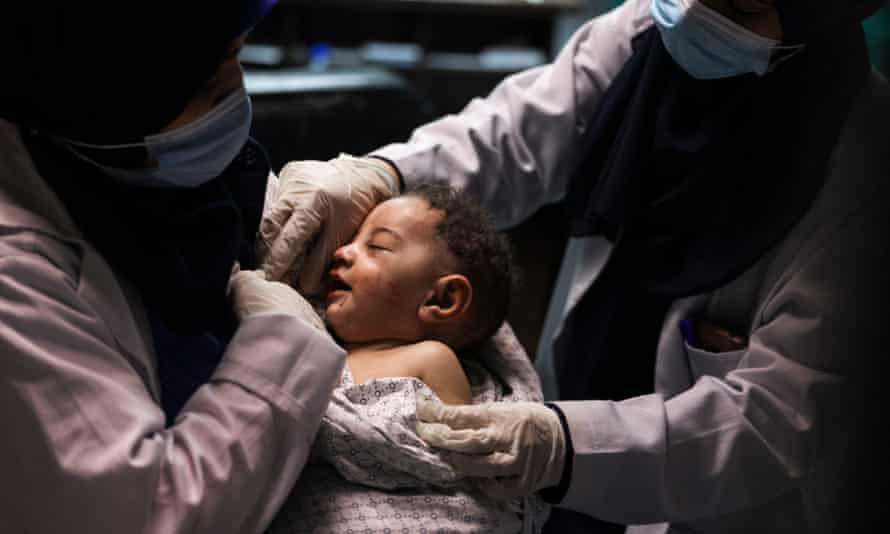 Intense Israeli airstrikes on Gaza on Saturday killed eight young cousins who had gathered to celebrate Eid with their mothers, and destroyed the high-rise tower that housed the Associated Press, the leading news agency of its greatest ally.
Mohammed Haddidi's wife and five sons were inside the house when it was bombed, and only five-month-old Omar was pulled from the rubble alive. Rescuers searched for survivors through piles of shattered concrete dotted with toys, a Monopoly boardgame and holiday food prepared for a meal that was never enjoyed.
"My wife had gone to visit her brother, and because the children were enjoying playing with their cousins, they asked to spend the night and she agreed," he told the Observer. Those childhood games would doom almost all of them.
Source: Israeli airstrike on Gaza claims eight young cousins | Israel | The Guardian