Deb Haaland has been confirmed as the secretary of the interior, making her the first Indigenous cabinet secretary in US history.
The 60-year-old from New Mexico will be responsible for the country's land, seas and natural resources, as well as overseeing tribal affairs.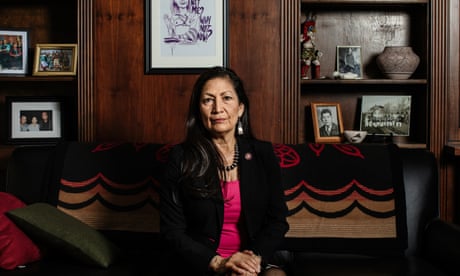 Haaland is a member of the Laguna Pueblo, one of 574 sovereign tribal nations located across 35 states.
Source: Deb Haaland confirmed as first Indigenous US cabinet secretary | Deb Haaland | The Guardian