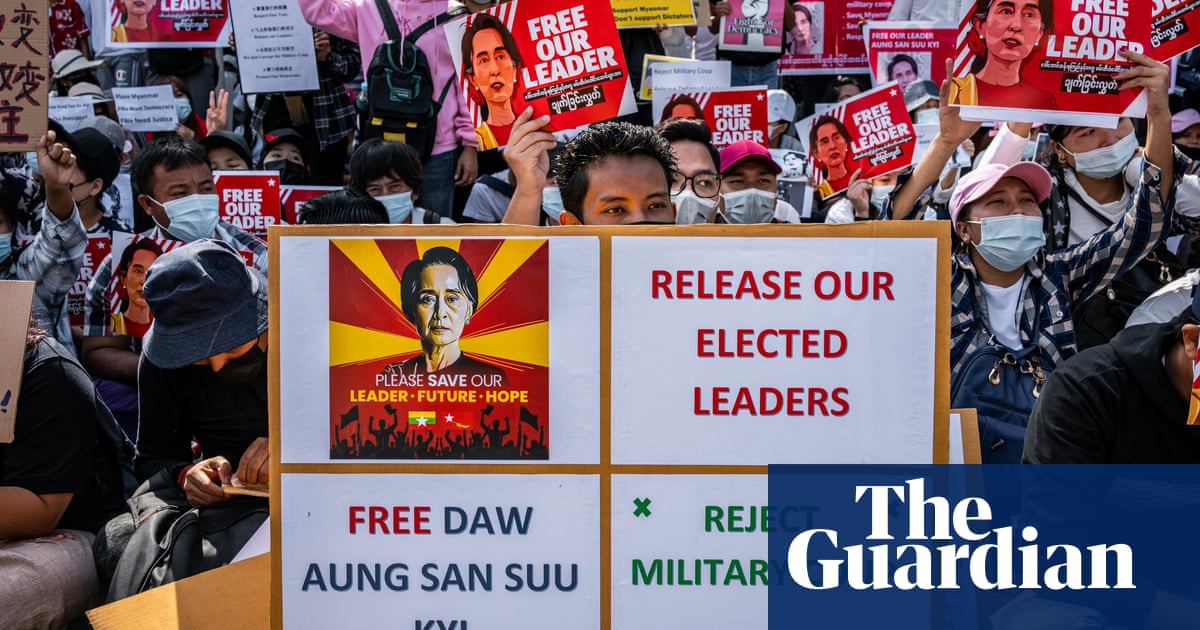 Almost two weeks after the military coup, one demonstrator explains why she is still out on the streets
In previous years on Union Day – the Myanmar public holiday marking the agreement between ethnic leaders on 12 February 1947 to forge a unified country – Khin* had worn her traditional htamein, a snug maxiskirt. But since it would prevent her from running away if the police opened fire, this year she opted for loose trousers, large sunglasses, a baseball cap and face mask.
For the seventh consecutive morning she found a full-scale rebellion playing out on the streets of Myanmar's biggest city, Yangon. A couple of thousand railway workers marched near her home as Khin, in her early 30s, reflected on a phone call she had just received from her father, a high-ranking official in the army, which seized power from Aung San Suu Kyi's democratically elected government on 1 February.