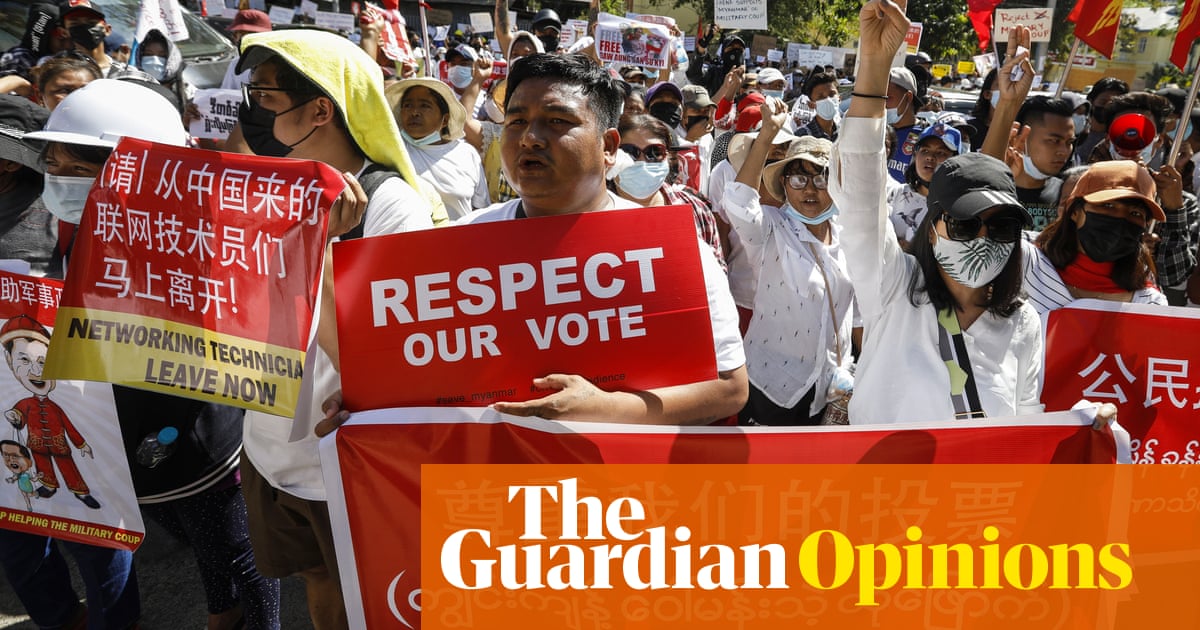 The brazen seizure of power by the military has energised the population and produced a public display of cross-party unity
A little over a week after the Myanmar military seized power and arrested Aung San Suu Kyi and dozens of other ministers and activists, a counter-movement has taken hold across the country. The military's efforts to thwart the spread of demonstrations – by the downing of internet connections and by use of intimidation and violence, including the shooting of one protester, Mya Thwe Thwe Khine, this week – have been in vain. Mass gatherings have spread from cities in the centre to far-flung towns in the north-east, close to the border with China. Against lines of armed riot police, protesters have so far held their ground.
Aung San Suu Kyi remains in detention, her location unknown. The charges she faces – among them possession of illegally imported walkie-talkies – are clearly a ruse intended to prolong her confinement while the military finds a way to stymie her popular influence. On Tuesday night, police raided the headquarters of her National League for Democracy (NLD) party, whose landslide win in elections in November set in motion the train of events that led to the military's coup. It is likely they were looking for evidence to incriminate other party members, or indeed criminalise the party altogether, in an attempt to weaken its organising power.