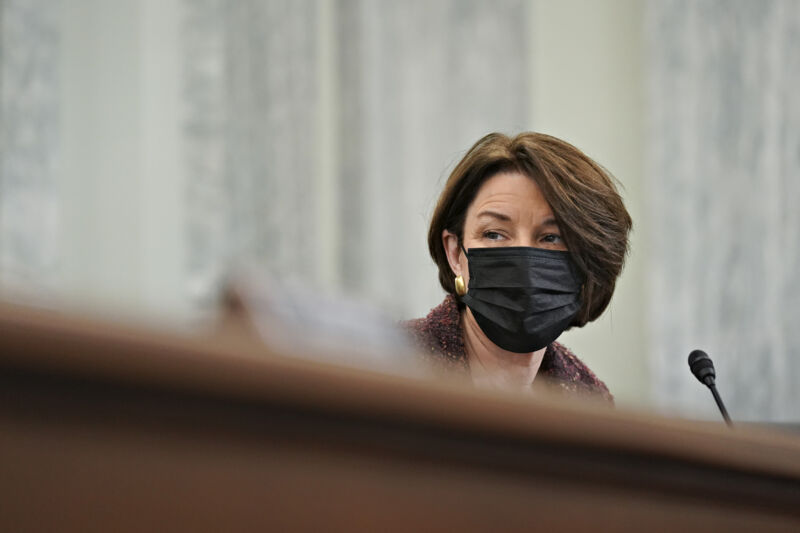 Enlarge / Sen. Amy Klobuchar (D-MN), during a Senate Commerce, Science, and Transportation Committee hearing on Jan. 21, 2021. (credit: Stefani Reynolds – pool | Getty Images)
With a new session of Congress underway and a new administration in the White House, Big Tech is once again in lawmakers' crosshairs. Not only are major firms such as Apple, Amazon, Facebook, and Google under investigation for allegedly breaking existing antitrust law, but a newly proposed bill in the Senate would make it harder for these and other firms to become so troublingly large in the first place.
The bill (PDF), called the Competition and Antitrust Law Enforcement Reform Act (CALERA for short, which is still awkward) would become the largest overhaul to US antitrust regulation in at least 45 years if it became law.
"While the United States once had some of the most effective antitrust laws in the world, our economy today faces a massive competition problem," said Sen. Amy Klobuchar (D-Minn.) when she introduced the bill on Thursday. "We can no longer sweep this issue under the rug and hope our existing laws are adequate," Klobuchar added, calling the bill "the first step to overhauling and modernizing our laws" to protect competition in the current era.