Niko's Floating World ニコの浮世
Kamishibai: how the magical art of Japanese storytelling is being revived and promoting bilingualism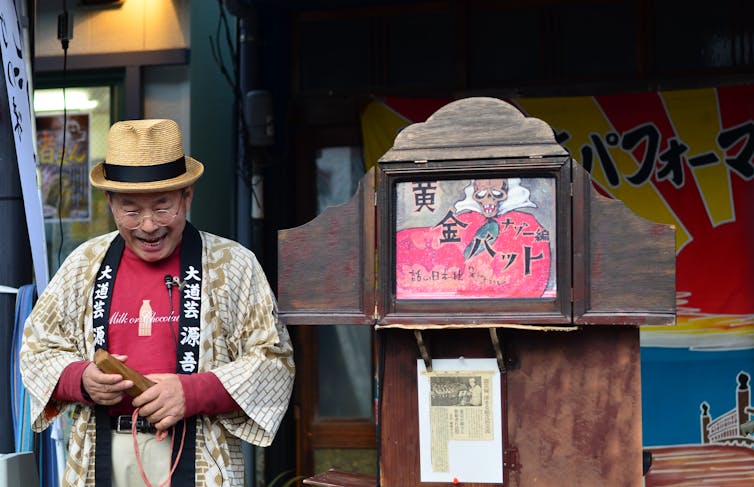 Géraldine D Enjelvin, University of York
In a world where technological advancement seems to be at the forefront of almost everything, it can sometimes feel like if it doesn't have a screen or a keyboard, it isn't worth engaging with.
Yet despite this backdrop of ongoing high tech developments, a centuries-old Japanese storytelling tradition is being revived for modern audiences. Meet kamishibai – from kami, meaning paper and shibai, meaning play or theatre – the ancient Japanese storytelling tool that many librarians, nursing-homes and schools use in several countries around the world.
Pronounced ka-mee-shee-bye, kamishibai is such a powerful medium that Médecins sans Frontières (Doctors Without Borders) adopted it in 2011 as part of its AIDS campaign: "Befriend Malik".
And more recently a French organisation promoting multilingualism, DULALA…
View original post 734 more words