All five patients, ages 49 to 85, had pre-existing wounds or were injured during swimming, crabbing, or boating before getting infected. Two patients suffered infections in their bloodstream, and three suffered serious wound infections.
"This suggests the Vibrio bacteria may be present in salt or brackish water in or near Long Island Sound, and people should take precautions," Cartter said.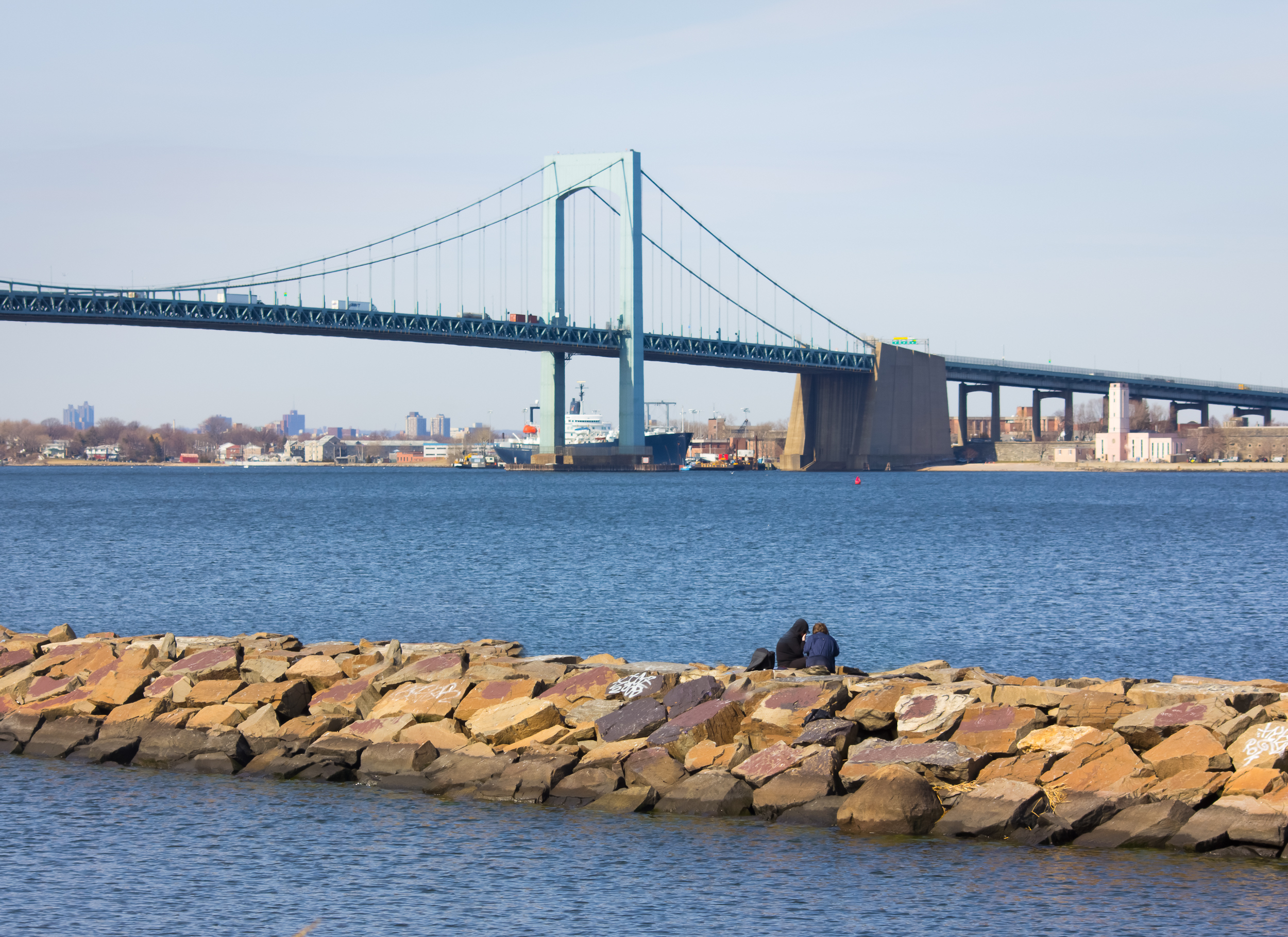 A young couple sitting on the rocky jetty by the Long Island Sound, with New York City's Throgs Neck Bridge in the background.
All five patients were hospitalized, Connecticut health officials said. [ more › ]