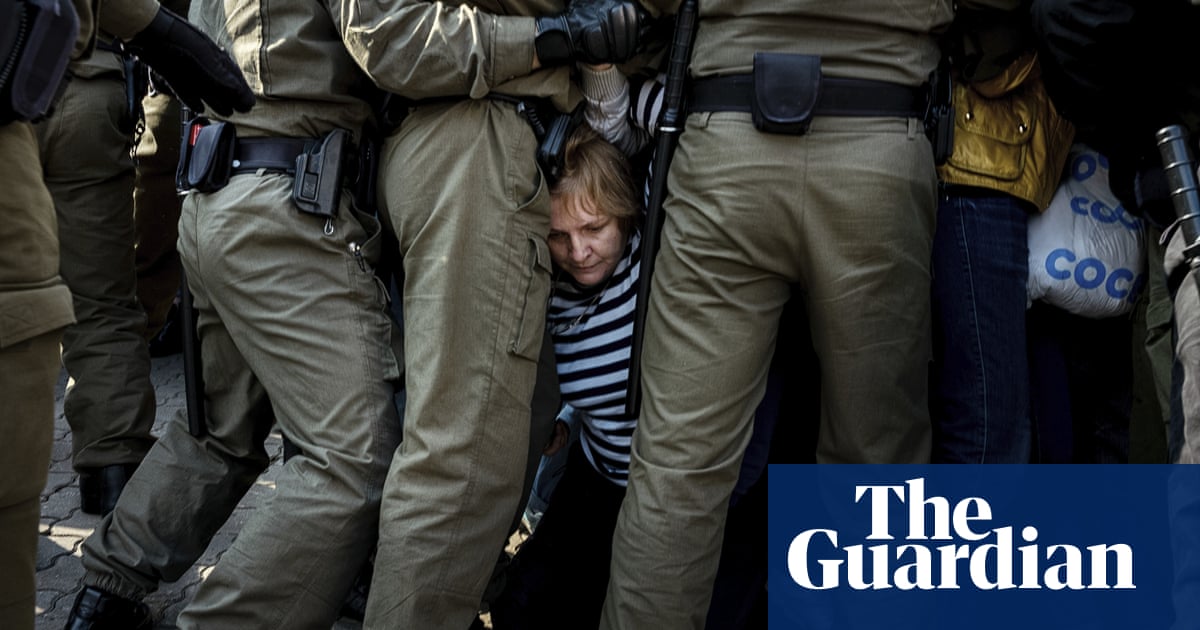 Rally in Minsk against disputed re-election of Lukashenko was attended by thousands
Belarusian riot police detained several dozen women demonstrators and threw them into vans, as thousands took to the streets of the capital to protest against police violence and electoral fraud.
Before a massive protest expected on Sunday, columns of female protesters gathered in central Minsk for a peaceful women's protest. Some beat saucepans with ladles and others chanted "Bring back our Masha", referring to opposition leader Maria Kolesnikova by her diminutive name.