Apple has created the Apple Face Mask and the Apple ClearMask, and is gearing up to distribute them to employees to help protect against exposure to the coronavirus.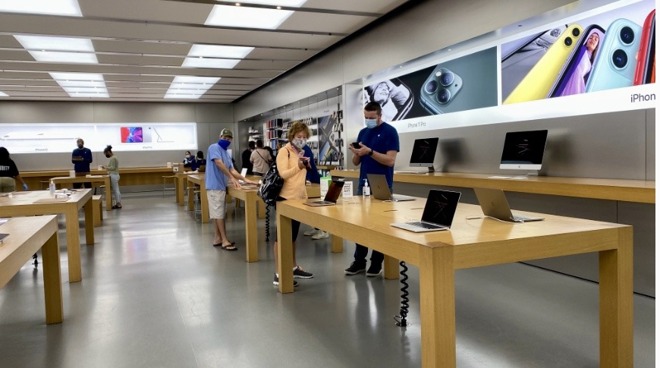 Apple customers and employees wearing non-Apple designed masks
The masks are the first developed by the Cupertino-based company, designed for staff at both its corporate offices and retail stores. The masks were designed by Apple Engineering and Industrial Design teams — the same people behind devices such as the iPhone and the iPad.