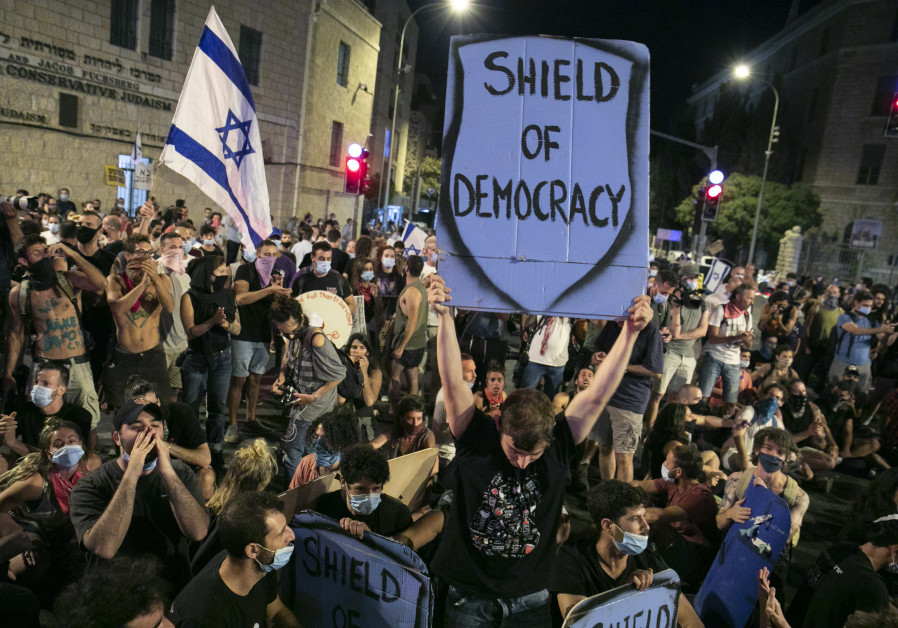 The international protest movement against Prime Minister Benjamin Netanyahu will take a step forward on Saturday, when simultaneous demonstrations will be held in 18 cities around the world.
The protest will happen at 9 pm Israel time and will be broadcast live on Facebook and outside the prime minister's official residence in Jerusalem.
The participating cities are Jerusalem, Amsterdam, Boston, New York, Atlanta, Chicago, San Francisco,Cambridge, Toronto, Basel, Los Angeles, Vancouver, Berlin, Miami, Oslo, Madrid, Paris, Copenhagen and Washington, DC.
Source: Anti-Netanyahu protests to be held in 18 cities worldwide at same time – The Jerusalem Post