Occupiers the same globally. Tries to wipe indigenous people from history and culture. Ultimately, it will not work but will cause years of tension and reactions harmful to both communities.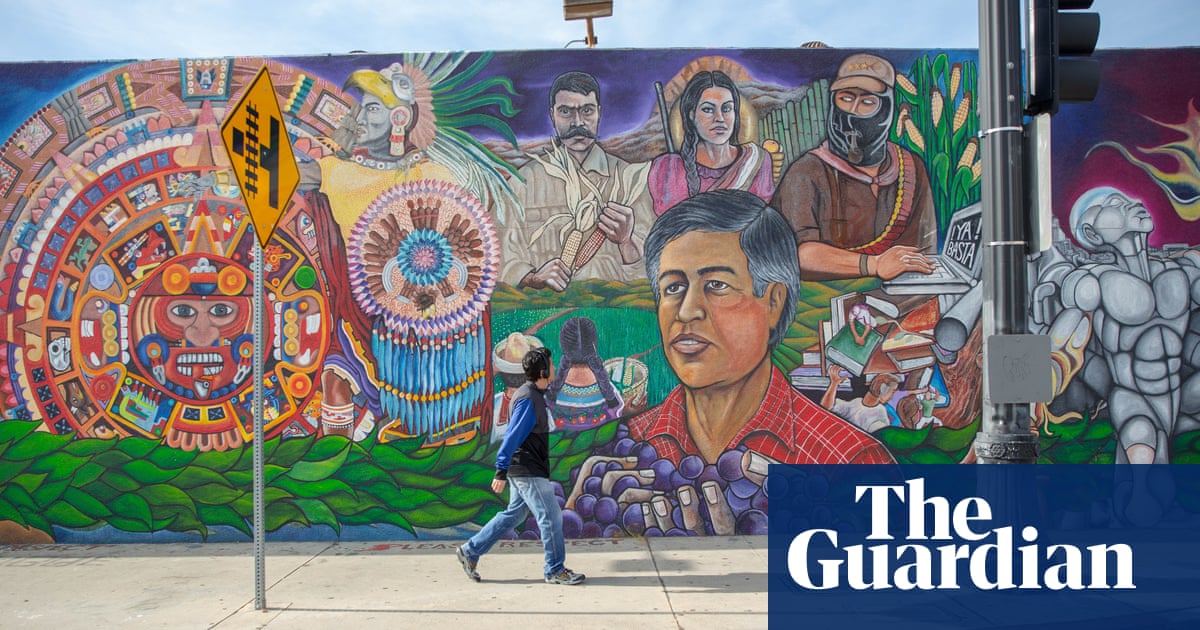 The artwork in the Highland Park area told the story of its history and culture – until newcomers decided to wipe it out
Kathy Gallegos remembers the first time she saw John "Zender" Estrada's striking mural of an Aztec warrior flanked by two eagles. She was parking behind a music venue in Highland Park, a heavily Latino working-class neighborhood northeast of downtown Los Angeles, and couldn't help noticing the bold imagery of a piece that Zender had painted in the wake of the 1992 riots to urge ordinary Angelenos to "resist violence with peace".
"I remember thinking, that's a really nice mural," Gallegos recalled. "Next thing I knew, the place was bought and it was gone."