Confirmed cases of the novel Wuhan coronavirus have gone from 62 detected in Wuhan (and 3 exports that we know of so far) to after a jump of 136 new cases in a single report from the Wuhan Municipal Commission of Health (WMCH). Also, and disease now includes "'mild"' cases not just pneumonia. This isn't great news.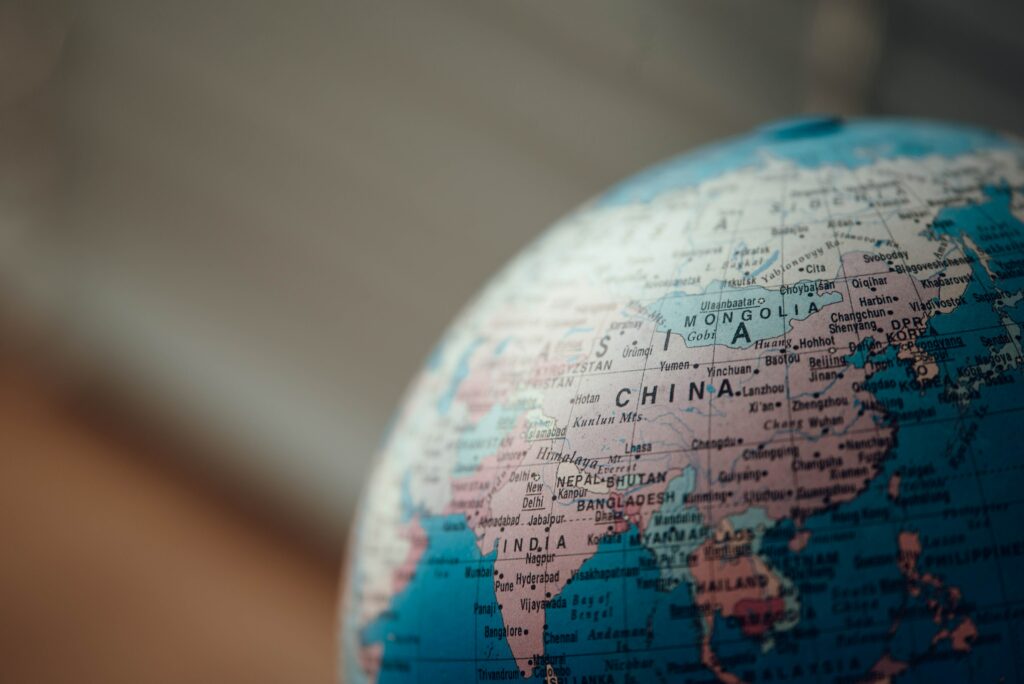 China sits at the heart of this coronavirus outbreak.
Photo by chuttersnap on Unsplash
On January 17th Wuhan reported 17 new cases,[2] but their next report includes cases for Jan 18th – where 59 new cases have been added with 1 new death, and Jan 19th with 77 new cases.[1]
136 new cases in two days
Of the 136 new cases, 66 were male and 70 were female. This is a significant change from the male-dominated figures we'd seen to date. The youngest case was 25 years old and the oldest was 89 years old. The onset of illness continues to creep up – cases are likely to be being acquired in an ongoing fashion – from where we still don't know. The latest natch have onset dates include up to the 18th of January.
It seems that all cases still had pneumonia but its severity has now been ranked with the 136 spread across 100 mild cases, 33 severe cases, and 3 critical cases.
A burden on hospitals
The total number of novel Wuhan coronavirus-associated pneumonia cases in Wuhan now stands at 198 (201 worldwide). 25 Wuhan cases have recovered (12.6%) and 3 been discharged (1.5%). 170 (85.8%) of cases are still in isolation in hospital so there is a very real burden to healthcare services. Of these, 126 cases (74.1% of those hospitalised) are described as mild pneumonia, 35 (20.6%) as severe, and 9 (5.3%) cases as critically ill.[1]
We are of course all assuming this is a new burden but we have no evidence yet that supports that. This may be part of a previous burden of pneumonia that went undetected because there was no seafood market to identify it as a cluster of unusual activity. Virus age remains a question.
 Contact conundrum – to watch or to test (test!)
There are now 817 close contacts in Wuhan of which 727 "medical observations have been lifted, and 90 medical observations are still underway". This says not testing, just observing, to me. I'd love WMCH to clarify this in their next FAQ/Q&A
This is a common procedure in the early days of an emerging virus. I've seen it frequently, even in my short times in this field. Medical Doctors choose to watch for symptoms over testing for the virus. Test take time to develop so this is a quick way to look for obvious spread of disease. But it does not monitor the spread of the virus . Eventually, this will be done but time is lost while using a relatively incentive tool to learn about a new virus.
Tests take some time – but something highly sensitive and specific can be available within a week of having a virus's sequence. Its sequences can be shared at that time – in this case, the first specific assays developed were by an external group in Germany and now a second group in Hong Kong; nothing from Wuhan or the Chinese CDC.
From that moment on, it would be better practice to test respiratory samples form contacts, close and otherwise. Cost is not an issue when seeking to stop the emergence of a respiratory disease and its cause because the cost that accrues after its escape will be exponentially higher. There are only excuses for not testing and old medical habits to overcome.
No related cases were found among the close contacts but as far as I can tell from these reports, they haven't been tested with a nucleic-acid based test. An antibody detecting test – if suitably specific – is also essential. But they take longer to develop for multiple reasons. 
What will tomorrow bring? More testing I hope and with it, more answers.
References
Wuhan Municipal Commission of Health and Health on pneumonia of new coronavirus infection |  Published: 2020-01-20 02:42:40 
http://wjw.wuhan.gov.cn/front/web/showDetail/2020012009077
Wuhan Municipal Commission of Health and Health on pneumonia of new coronavirus infection |  Published: 2020-01-19 00:43:34  http://wjw.wuhan.gov.cn/front/web/showDetail/2020011909074
Hits: 67
The post Novel Wuhan coronavirus cases leap up appeared first on Virology Down Under.