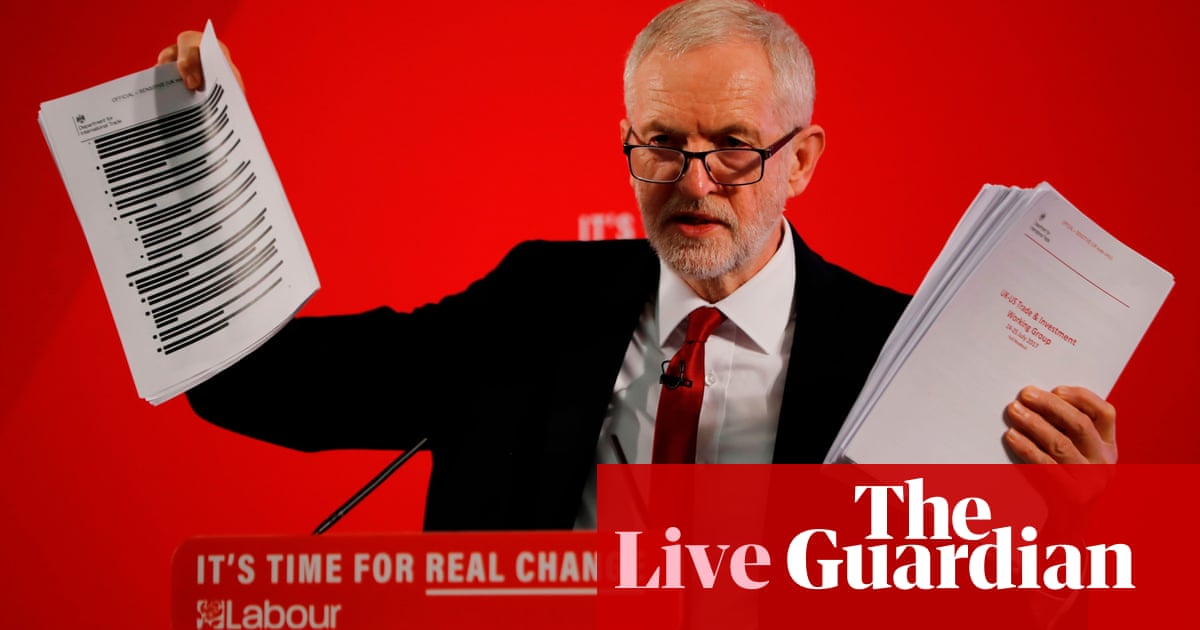 Labour leader says he has obtained 451 pages of unredacted documents that reveal the US is demanding NHS services are part of trade negotiations
10.41am GMT
Q: Was Lord Kerslake right to say, in the event of a hung parliament, your leadership would be on the agenda?
Corbyn says there are no talks with other parties. He is fighting to win it. He is not fighting to form a coalition.
10.32am GMT
Jeremy Corbyn is now taking questions.
Q: [From Sky] Are you saying any trade deal with the US will be impossible without putting the NHS on the table?