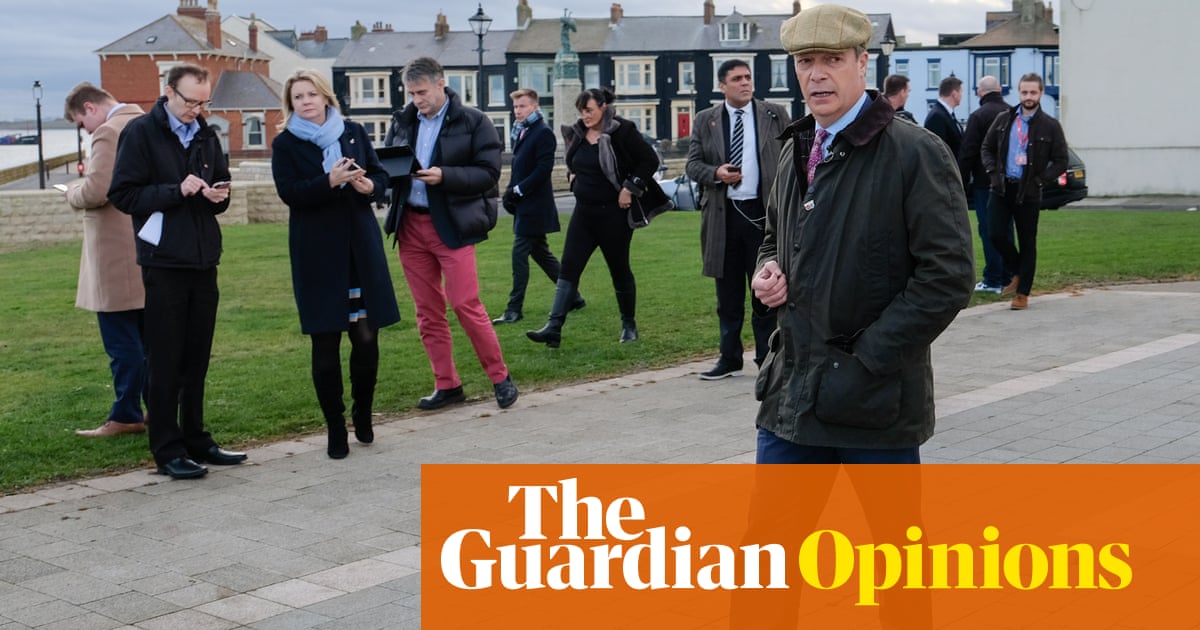 By standing aside for the Tories, he's made a hard Brexit much more likely. Remainers have to work together
Nigel Farage has set his stamp on this election: his astute action, standing down 317 Brexit party candidates (one in every seat that voted Conservative in the last election), confirms the brutal binary choice between the newly merged Tory-Brexit friends-of-Trump party and a flaky progressive remain alliance. The old Conservative party is no more, morphing into the Brexit party, its moderates having fled.
Here's the vital question: will the fragmented progressives resolve their differences in an equally ruthless pursuit of power? They only have until Thursday to set aside petty tribal differences and block Britain leaving the Europe Union in January, with no referendum, on the hardest of Brexit terms. Sadly, the answer is almost certainly no. Not enough progressive candidates will stand down – unless they are seized this week with sudden paroxysms of self-sacrifice in the cause of the greater good.