Free press and First Amendment unwelcome by Trump and White House – no shame, morals, or ethics and rest of GOP says nothing!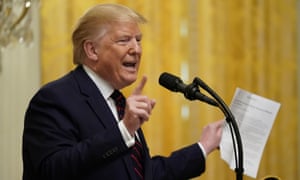 Government staffers instructed not to renew newspaper subscriptions after Trump complained about unfair coverage
The White House has instructed federal agencies not to renew subscriptions for the New York Times and the Washington Post, according to the Wall Street Journal.
Days after Donald Trump mused about cancelling White House subscriptions for the two newspapers in a Fox News interview, his administration is now reportedly advising federal agencies to do the same.