What does this have to do with anything? Pence getting ready to replace Trump when Trump resigns or is tossed out?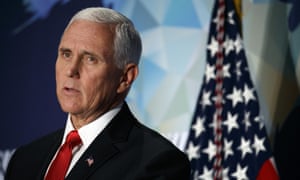 US vice president rips NBA and Nike in Thursday speech
Pence says league failed to adequately back Rockets GM
US vice-president Mike Pence accused the National Basketball Association of "acting like a wholly owned subsidiary" of China's ruling Communist party for what he deemed the league's failure to stand up for Houston Rockets general manager Daryl Morey, whose tweet in support of pro-democracy protests in Hong Kong caused an international rift.
Related: How the NBA's rift with China laid bare the cost of free speech