Why is the traitor then sending troops to Saudi Arabia? Is a Trump Tower promised there?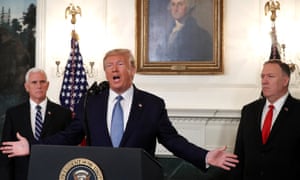 'Let someone else fight over this long-bloodstained sand'
US special envoy reports Turkish 'war crimes' to Congress
Donald Trump has announced that the US will lift sanctions on Turkey, taking credit for a ceasefire deal that should end Ankara's attack on Kurdish-led forces – at the price of ending the Kurds' dream of local autonomy.
The US president, who has come under withering criticism for abruptly withdrawing US troops – and paving the way for a deadly Turkish offensive against the Kurds – said on Wednesday that a "small number" of US troops would remain in Syria's oilfields.