ha ha ha ha ha!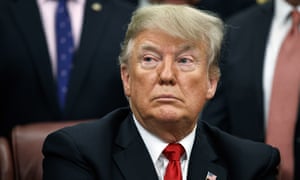 President says energy-efficient bulbs do him no favours
'The light's no good. I always look orange. And so do you!'
It's been the subject of intense debate among late-night comedians and Donald Trump's many online critics: why, in certain circumstances, does the president of the United States sometimes appear … orange?
Related: House panel demands documents from Facebook, Google, Apple and Amazon – live