Oops!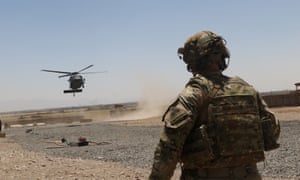 Nine ambassadors condemn US approach to negotiations
Letter says full withdrawal must come 'only after real peace'
The majority of America's ambassadors to Afghanistan since the removal of the Taliban government have condemned the US approach to negotiating a troop withdrawal, warning it risked a return to "total civil war".
Writing the day after a draft agreement was announced, the nine men, including a former deputy secretary of state, said they supported peace talks in Afghanistan.