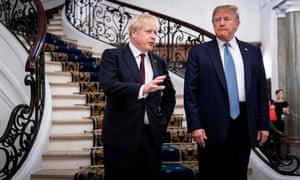 In these critical weeks for democracy, we must resist the actions of a phoney populist cabal in Downing Street
We will do everything possible to stop a disastrous no deal for which this Conservative government has no mandate. This is a smash-and-grab raid on our democracy, to force through no deal, which is opposed by a majority of the public.
Most people in Britain reject a Tory no-deal Brexit. Boris Johnson's government wants to use no deal to create an offshore tax haven for the super-rich and sign a sweetheart deal with Donald Trump.