So says one of the top click baiters!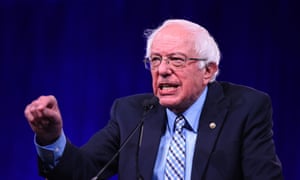 We cannot sit by and allow corporations, billionaires, and demagogues to destroy the Fourth Estate
Walter Cronkite once said that "journalism is what we need to make democracy work." He was absolutely right, which is why today's assault on journalism by Wall Street, billionaire businessmen, Silicon Valley and Donald Trump presents a crisis – and why we must take concrete action.
Real journalism is different from the gossip, punditry and clickbait that dominates today's news. Real journalism, in the words of Joseph Pulitzer, is the painstaking reporting that will "fight for progress and reform, never tolerate injustice or corruption, [and] always fight demagogues". Pulitzer said journalism must always "oppose privileged classes and public plunderers, never lack sympathy with the poor, always remain devoted to the public welfare, never be satisfied with merely printing news, always be drastically independent, never be afraid to attack wrong, whether by predatory plutocracy or predatory poverty".