HA HA HA HA – can't take heat? Get out of kitchen!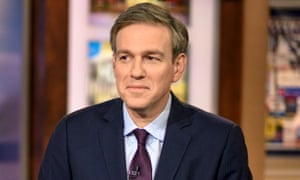 Free speech advocate Bret Stephens emailed David Karpf's boss to complain about 'bedbug' joke – and then quit Twitter after being widely mocked
Bret Stephens would like a word with your manager. Or possibly a good fumigator.
The New York Times columnist, who portrays himself as a defender of free speech, was at the center of a social media meltdown on Monday which ended up with Stephens deleting his Twitter account and, once again, bemoaning the lack of civility of his critics.