Not pets! Part of a functioning ecosystem!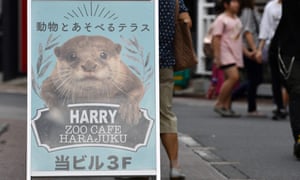 Two species to be classed as most at risk after ownership craze fuelled by social media
A trade ban is looming for two endangered otter species after 100 countries voted to increase protections following a social media-fuelled craze for acquiring the mammals as pets.
A majority of parties to the Convention on International Trade in Endangered Species (Cites) voted to place the smooth-coated otter on the treaty's most endangered list on Sunday. On Monday, they voted to do the same for the Asian small-clawed otter.