There is no neutral – duh. Remain and elect EU MPs who will work to get rules and regulations that benefit all!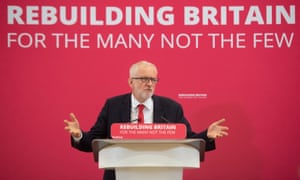 Corbyn says Labour will back remain against no-deal Brexit as he and McDonnell pledge to stop exit without agreement
Jeremy Corbyn and John McDonnell have left the door open to their party staying neutral in a second referendum if the choice were a Labour deal or remaining in the EU, as they pledged to do everything possible to stop the UK leaving without an agreement.
The Labour leader said the party would campaign to remain against a no-deal Brexit. But when asked if the party would stay agnostic if the public were given a choice between a deal negotiated by Labour and remaining in the EU, Corbyn did not say which side the party would support.