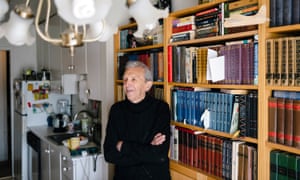 Exclusive: Musiy Rishin speaks out about landlord who wants wealthier tenants and has fought to evict him and his dying son
Musiy Rishin knows how to survive.
He narrowly escaped the Nazis' massacre of Jews in the Ukraine in 1941. His family lived through wartime famine, and an earthquake in Uzbekistan, before they fled political turmoil in 1998. He persevered after the recent deaths of his wife and son.