spot on!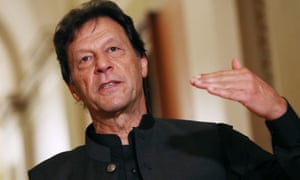 Pakistan PM remarks come as tensions rise over India's removal of special status
The Pakistani prime minister, Imran Khan, has likened the Indian government to Nazis, warning that global inaction over Kashmir would be the same as appeasing Hitler.
His comments came as authorities in Indian-administered Kashmir reportedly reimposed some curfew rules in parts of the territory, following an easing of restrictions in Srinagar, the region's main city, that had allowed people to visit shops over the weekend and attend Friday prayers.