White nationalism – ok but environmentalists threaten money!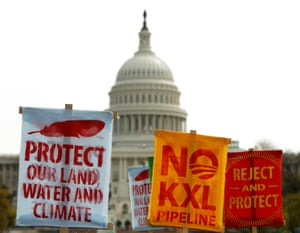 Emails show the latest example of environmental groups facing increased surveillance by law enforcement
Law enforcement groups, including the FBI, have been monitoring opponents of a natural gas infrastructure project in Oregon and circulated intelligence to an email list that included a Republican-aligned anti-environmental PR operative, emails obtained by the Guardian show.
The South Western Oregon Joint Task Force (SWOJTF) and its members were monitoring opponents of the Jordan Cove energy project, a proposal by the Canadian energy company Pembina to build the first-ever liquefied natural gas terminal on the US west coast, as well as a new 232-mile pipeline that would carry fracked natural gas to the port of Coos Bay.