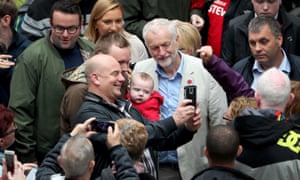 Corbyn's uncertainty over Brexit is costing the party dear – a progressive pact with Greens and Lib Dems is its only option
Britain's current political dynamics have been made crystal clear by the Brecon and Radnorshire byelection result. The Liberal Democrats won because Plaid Cymru and the Greens stood down, in an explicit electoral pact. The Tories could have inched it had the Brexit party also stood down. Labour, which never had a chance in this rural constituency, saw its vote share slump from 17% two years ago to just over 5%.
With a majority of just one, it is now inevitable that Britain faces a snap general election – either because Boris Johnson's government is defeated in the Commons or because, having achieved some shabby Brexit deal, he will seize the moment to look for an electoral mandate.