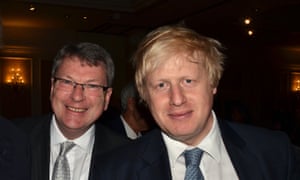 Disinformation committee wants CTF Partners chief to detail its propaganda activities
Sir Lynton Crosby could be called to give evidence to a House of Commons select committee on disinformation after the Guardian revealed how his lobbying company, CTF Partners, was involved in running a propaganda network on Facebook on behalf of foreign states and major corporate clients.
MPs told the Guardian they would seek to summon representatives of CTF to discuss their role in running a disinformation network that reached tens of millions of people. It comes as trade groups seek to distance themselves from CTF and its activities.