He owes them too much money.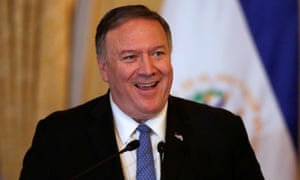 Arms package includes thousands of precision-guided munitions and aircraft maintenance support
Donald Trump has vetoed a trio of congressional resolutions aimed at blocking his administration from selling billions of dollars of weapons to Saudi Arabia and the United Arab Emirates.
The secretary of state, Mike Pompeo, last month cited threats from Iran as a reason to approve the $8.1bn arms sale to the two US allies in the Gulf.