GOP leadership wants Russian and uber-rightwing interference in the next election. Selling out nation…!!!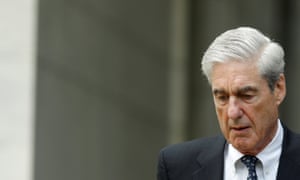 Senators stand in way of multiple bills within 24 hours of former special counsel's testimony on Russian threat
Senate Republicans have twice blocked legislation aimed at strengthening US election security in the 24 hours since the former special counsel Robert Mueller warned that Russian election interference was happening "as we sit here".
Since Mueller left the witness stand on Wednesday, Republican senators have blocked a House-backed bill and a separate trio of bills meant to beef up US election security.