Time is/was over – stay that way!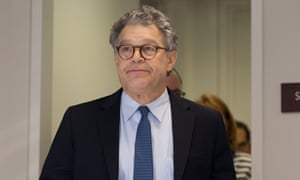 Seven current and former members say case was mishandled
Franken, 68, 'absolutely' regrets resigning over groping claims
Seven current and former US senators who called for the resignation of Al Franken in 2017 have said their actions were wrong.
The disgraced former Minnesota senator and ex-Saturday Night Live star resigned amid huge pressure, including from his own party, after he was accused by eight women of groping or forcibly trying to kiss them at the height of the #MeToo scandal.