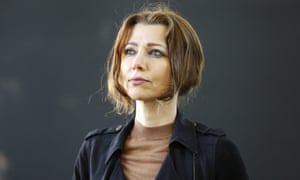 The author once put on trial for 'insulting Turkishness' explains why writers, academics and especially women, face escalating hostility in Erdoğan's Turkey
One day two months ago I woke up to thousands of abusive messages on Turkish social media, many of them generated by bots and trolls. Sentences had been plucked from one of my novels, The Gaze, and were being circulated by people demanding fiction writers be put on trial for "obscenity". My new novel, 10 Minutes 38 Seconds in This Strange World, was also targeted. Both books explore difficult subjects – sexual harassment, gender violence and child abuse – and I was far from the only writer targeted in this way. Soon the hysteria turned into a kind of digital lynching of Turkish authors who had even slightly touched on similar issues in their novels and short stories.
I received a distressed call from my Turkish publisher the same week, informing me that civilian police officers had come to the office demanding to see a number of books. Not only my fiction but titles by Duygu Asena, a leading feminist who died in 2006. The books were taken to the prosecutor's office to be investigated.