Really clear his is an unstable bluffer and Congress does not have will to stop him. Tax payers and companies will pay dearly for his gaming for nothing.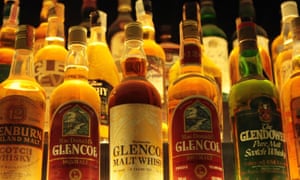 Whisky, cheese and olives among items that could be hit in row over aircraft subsidies
Donald Trump has threatened fresh tariffs on $4bn (£3,2bn) of European products including cheese, scotch whisky and olives, ratcheting up pressure on the EU in a long-running row over aircraft subsidies.
The US trade representative's office released a list of 89 additional items – including olives, Italian and Dutch cheese, Scotch whisky, Irish whiskey, pasta, coffee and ham – that could face tariffs. These join products worth $21bn that were announced as potential targets for tariffs in April, which included roquefort cheese, wine, champagne, olive oil and seafood such as oysters. The latest list also includes a number of copper products and other metals.