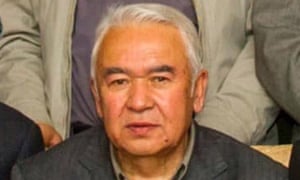 PEN America condemns death of Nurmuhammad Tohti, who had been held in a Xinjiang internment camp, as a grave example of China's violations of free expression
The death of the prominent Uighur writer Nurmuhammad Tohti after being held in one of Xinjiang's internment camps has been condemned as a tragic loss by human rights organisations.
Radio Free Asia reported that Tohti, who was 70, had been detained in one of the controversial "re-education" camps from November 2018 to March 2019. His granddaughter, Zorigul, who is based in Canada, said he had been denied treatment for diabetes and heart disease, and was only released once his medical condition meant he had become incapacitated. She wrote on a Facebook page for the Uighur exile community that she had only learned of his death 11 days after it happened because her family in Xinjiang had been frightened that making the information public would make them a target for detention.