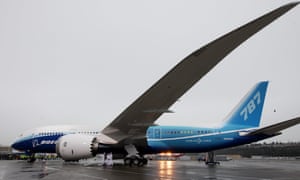 Company admits that fire extinguisher switch has failed a 'small number' of times
Airline pilots have voiced fears over the safety of a fleet of Boeing aircraft after a crucial fire-fighting system has been found to have the potential to malfunction.
Boeing has issued an alert to airlines using its flagship B787 Dreamliner, warning that the switch used to extinguish an engine fire has failed in a "small number" of instances. The switch also severs the fuel supply and the hydraulic fluid to prevent flames spreading.