Impossible – just an execution for the hell of it – cause they can get away with that!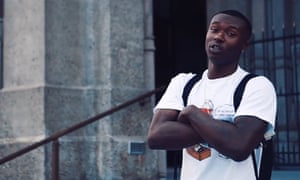 The 20-year-old aspiring rapper had been sleeping in his car at a Taco Bell when Vallejo police shot him
The California police officers who killed Willie McCoy, a 20-year-old who had been sleeping in his car, fired 55 bullets at him in 3.5 seconds – which was "reasonable", according to the city of Vallejo's hired consultant.
Officials disclosed the extraordinary number of rounds in a report released this week, months after six policemen shot the aspiring rapper who had fallen asleep inside his car at a Taco Bell. The 9 February killing, which McCoy's family has called an "execution by a firing squad", sparked national outrage and has led to intense scrutiny of the Vallejo police department's frequent use of deadly force and history of misconduct and abuse cases.