Money can't buy you love or a ticket out of results of your actions.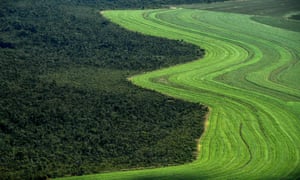 Many of those permitted since far-right president took power are banned in Europe
Brazil has approved hundreds of new pesticide products since its far-right president, Jair Bolsonaro, took power in January, and more than 1,000 since 2016, a study has found. Many of those approved are banned in Europe.
Of 169 new pesticides sanctioned up to 21 May this year, 78 contain active ingredients classified as highly hazardous by the Pesticide Action Network and 24 contain active ingredients banned in the EU, according to the study published on Wednesday by Greenpeace UK's news agency Unearthed. Another 28 pesticides not included in the report were approved in the last days of 2018.