Earth will rebalance itself and there's no guarantee humans are in the surviving mix!!!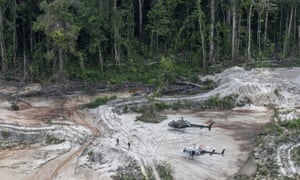 Environmentalists fear 2019 will be one of worst years for deforestation in recent memory
Deforestation of the Brazilian Amazon surged last month to the highest May level since the current monitoring method began, prompting concerns that president Jair Bolsonaro is giving a free pass to illegal logging, farming and mining.
The world's greatest rainforest – which is a vital provider of oxygen and carbon sequestration – lost 739sq km during the 31 days, equivalent to two football pitches every minute, according to data from the government's satellite monitoring agency.