He is an expert on knowing how not to govern but no expert on Palestine or Israel.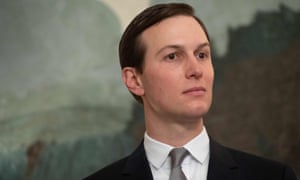 White House adviser says freedom from Israeli military interference is a 'high bar'
Jared Kushner, Donald Trump's Middle East adviser and son-in-law, has expressed uncertainty over the ability of the Palestinians to govern themselves in a rare television interview broadcast on Sunday night.
Kushner – who is considering delaying the publication of the political portion of his peace plan because of the need for new parliamentary elections in Israel – said it would be "a high bar" when asked if Palestinians could expect freedom from Israeli military and government interference.