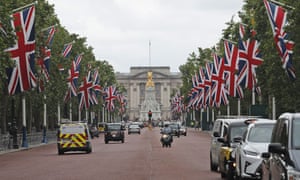 The US president gives comfort to the far right. The prime minister should speak truth to power
Praising the "very fine people on both sides" when torch-wielding white supremacists and antisemites marched through the streets clashing with anti-racist campaigners. Threatening to veto a ban on the use of rape as a weapon of war. Setting an immigration policy that forcefully separates young children from their parents at the border. The deliberate use of xenophobia, racism and "otherness" as an electoral tactic. Introducing a travel ban to a number of predominately Muslim countries. Lying deliberately and repeatedly to the public.
No, these are not the actions of European dictators of the 1930s and 40s. Nor the military juntas of the 1970s and 80s. I'm not talking about Vladimir Putin or Kim Jong-un. These are the actions of the leader of our closest ally, the president of the United States of America. This is a man who tried to exploit Londoners' fears following a horrific terrorist attack on our city, amplified the tweets of a British far-right racist group, denounced as fake news robust scientific evidence warning of the dangers of climate change, and is now trying to interfere shamelessly in the Conservative party leadership race by backing Boris Johnson because he believes it would enable him to gain an ally in Number 10 for his divisive agenda.