Spot on!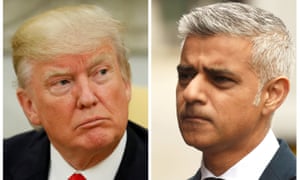 London mayor hits out at US president before his state visit to Britain
The mayor of London, Sadiq Khan, has compared the language used by Donald Trump to rally his supporters to that of "the fascists of the 20th century" in an explosive intervention before the US president's state visit to London that begins on Monday.
Writing in the Observer, Khan condemned the red-carpet treatment being afforded to Trump who, with his wife Melania, will be a guest of the Queen during his three-day stay, which is expected to provoke massive protests in the capital on Tuesday.