AKA: Updated and remixed WMD lies from 2002!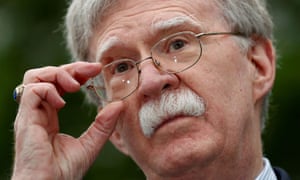 Trump national security adviser says he can show evidence as early as next week
The US national security adviser, John Bolton, has said he is to present evidence to the UN security council as early as next week that he claims will show Iran was behind recent attacks on oil tankers and pipelines in the Gulf.
Bolton has previously said Iran was almost certainly responsible for the attacks, but without presenting evidence.In what is likely to be a showdown over the US's aggressive Iran strategy, in which Bolton has taken a leading role, much will depend on how credibly the US intelligence agencies can show the Iranian government is directing attacks by proxies.