long live a republic!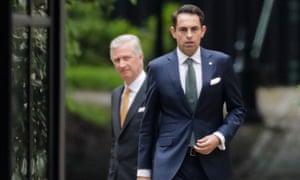 First such audience since 1936 comes after Vlaams Belang wins 18 seats in election
The leader of Flanders' far-right separatist party has had an audience with the king of Belgium for the first time in the modern political era.
According to Belgian media, 1936 was the last time a far-right leader held an official meeting with the king.