He does not care or understand unless there is a profit for him or if it makes him look good.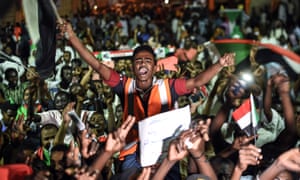 The US once led western states' support of democracy around the world, but under this president that feels like a long time ago
There was a time, not so very long ago, when the US was held up as a model for other nations to emulate. That time has passed. Last week witnessed more gratuitous international hooliganism by the Trump administration. Its latest depredations include extra-territorial bullying of trade and business rivals, violent threats against Iran, an absurdly biased "peace plan" for Palestine, resumed arms sales to fuel the Saudis' war in Yemen, and an assault on global press freedom.
Anger and dismay over Donald Trump's wildly swinging wrecking ball obscure they ways in which the US could be using its unmatched power to benefit others – but refuses to do so. Its current policy is defined by its absences. Once again, Syrian civilians are dying in a horrific war Trump has done nothing to halt. Alarm bells are ringing over the climate crisis and mass extinction – yet Trump's people prefer to focus on economic opportunities afforded by a melting Arctic ice cap.