Government has little legitimacy or control.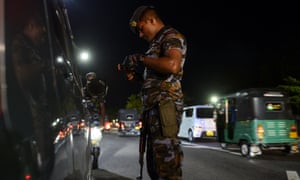 Action taken following days of attacks on places of worship and Muslim-owned businesses
Sri Lanka has imposed a country-wide curfew after successive days of mob attacks on mosques and Muslim-owned shops in three districts.
Facebook and WhatsApp have also been banned as the government seeks to quell unrest in the aftermath of the Easter Sunday bombings at churches and luxury hotels last month, which killed more than 250 people.